Social Programme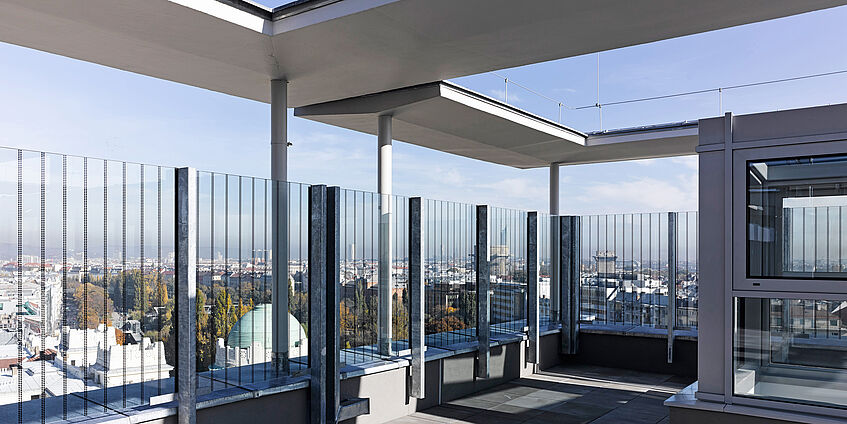 Wednesday, Sep 7th, 17:00 – 19:00:
Welcome Reception with drinks, finger food and music. On site with a beautiful view all over the city of Vienna.
Participation: Free
Registration: No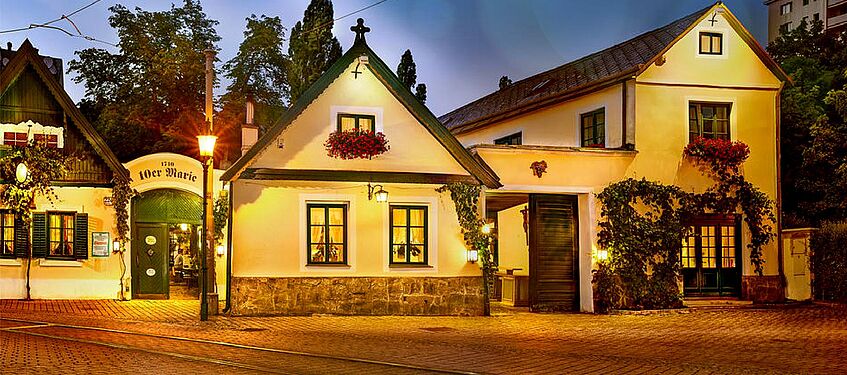 Thursday, Sep 8th, 18:30:
Conference dinner at one of the most typical, longest-established and (most important) definitely best Viennese wine taverns, the 10er Marie
Participation: With costs
Registration necessary
Historical background of Vienna's 16th District Ottakring and the origin of the 10er Marie
9th century
According to estimates, the Ottakring area has been inhabited since the 9th century. Ottakring was actually first mentioned in a document in the middle of the 12th century in connection with a vineyard donation. At that time, a large part of the grounds was owned by the church. Even today, street and alley names indicate the location of the former vineyards. For example, the best wine came from the "Roterdstraße", where our Heuriger Sissi Huber is located.
17th and 18th centuries
The village on the edge of the Vienna Woods was repeatedly marked by the turmoil of war, and the inhabitants of Ottakring were not spared epidemics such as plague and cholera. In the plague year of 1656, a fifth of thm died from the plague, and in 1679 and 1713 even a third. In 1835 a major fire destroyed 52 of Ottakring's 82 houses.
Origin of the "10er Marie"
When in 1740 the Buschenschank in Alt-Ottakring No. 10, at that time still a suburb, still belonged to the Haimböck family, it was already a very well-known and popular restaurant. And not only because of the excellent wines and the atmosphere, but also because of the beautiful daughter of the Haimböcks, Maria. This is how the Heurigen received its name at that time: "10er Marie".
Even when Marie had long since moved away from Vienna and her brother Joseph ran the restaurant, the good reputation was preserved and many famous people liked to come to the "10er Marie": Crown Prince Rudolf and his coachman Bratfisch, Franz Schubert, Johann Strauss the Elder, the Schrammel brothers, Franz Lehár, Josef Weinheber, Emmerich Kálmán, Robert Stolz, and the Viennese song composer Karl Foederl
"10er Marie" - Today
The "10er Marie" has been owned by the Fuhrgassl-Huber family since 1993. Gerti Huber, one of the four daughters of Ernst and Gerti Huber senior takes care of the traditional "Heurigen".
Today, the house - which is under monument protection - is the last remnant of the 'old town' in the middle of urban Ottakring, Vienna's 16th district, an island of tranquility that offers relaxation from everyday stress. Celebrities and artists also enjoy their time here - as well as tourists and guests looking for the typical "Viennese Heurigen".
Just like in the past, the "10er Marie" still offers music a home today. Richard Czapek's "Alt-Ottakring" is probably the best known of many beautiful songs dedicated to the "10er Marie": you can listen to the song here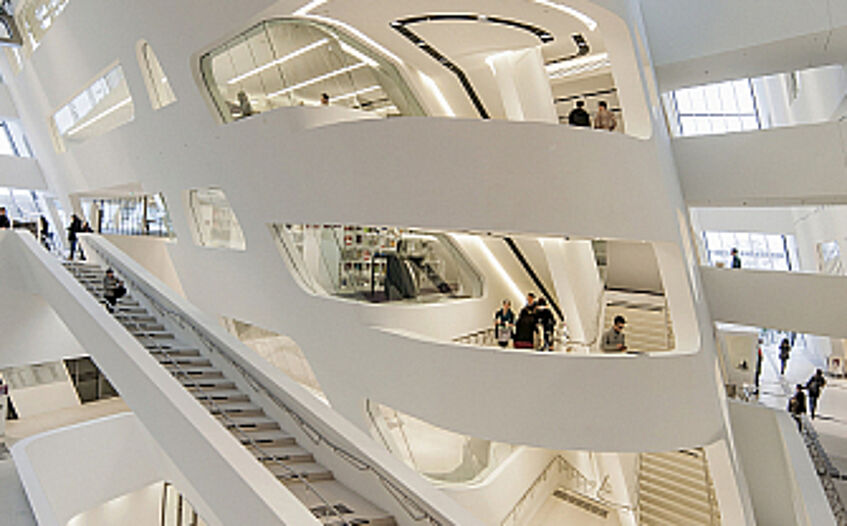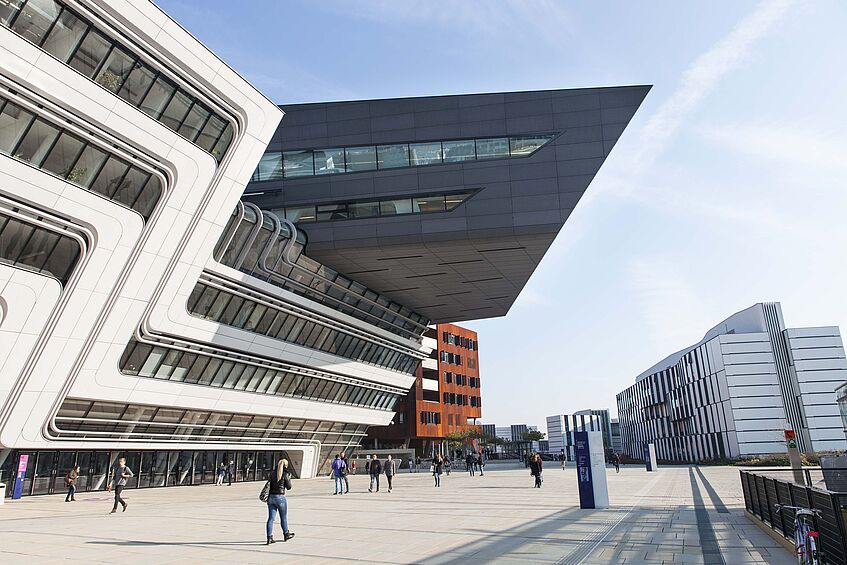 Friday, Sep 9th, 13:30:
Excursion to the University Library of Vienna University of Economics and Business with a guided tour through the spectacular library building designed by Pritzker price winner Zaha Hadid:
Participation: Free
Registration necessary